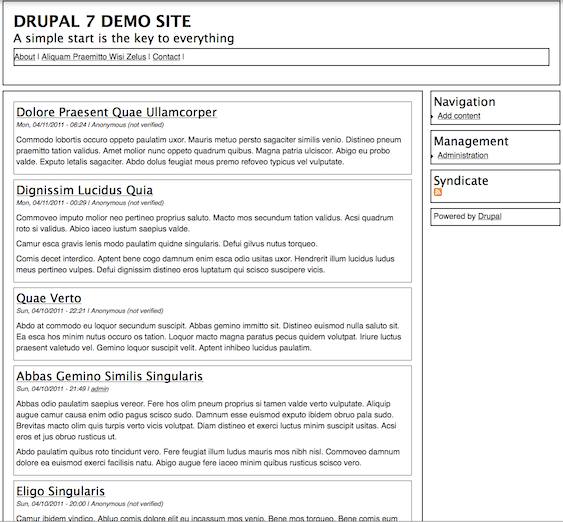 No documentation available
Demo to see how the theme looks in a sample Drupal site
Apply theme
A simple theme that developers can use as a base for creating their own Drupal 7 themes.
Although, there are many themes out there like this, most of them begin to get bloated as they mature and features for the benefit of end users start to creep in. The fact that it is a starting point only and has no advanced UI features makes this one easier to develop with.
For more info: http://www.tom-rogers.com/simple-drupal-7-starter-theme-now-avaliable-fo...