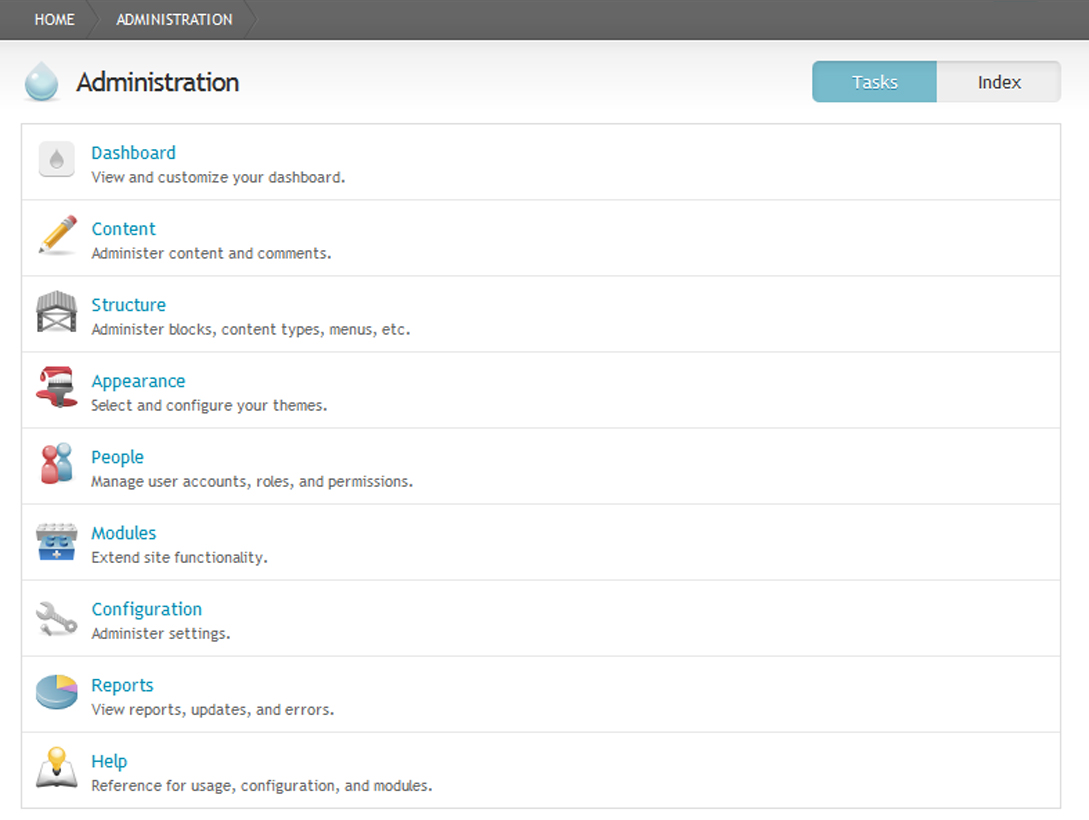 Demo to see how the theme looks in a sample Drupal site
Apply theme
Rubik is a clean admin theme. It features a set of icons for admin pages provided by Drupal core and aggressive styling to reduce visual noise wherever possible.
Requirements
You must install the Tao base theme for Rubik to operate properly.
December 7, 2016 update: an active bug in Chrome 55 (current latest stable version) prevents fieldsets and forms from rendering properly. This affects even Drupal.org. At the moment there is nothing that needs to be fixed in Rubik itself. I will keep an eye on the issues in Chromium tracker and update this accordingly.
For those who want to have a look at the related issues, they are here:
661230
670837