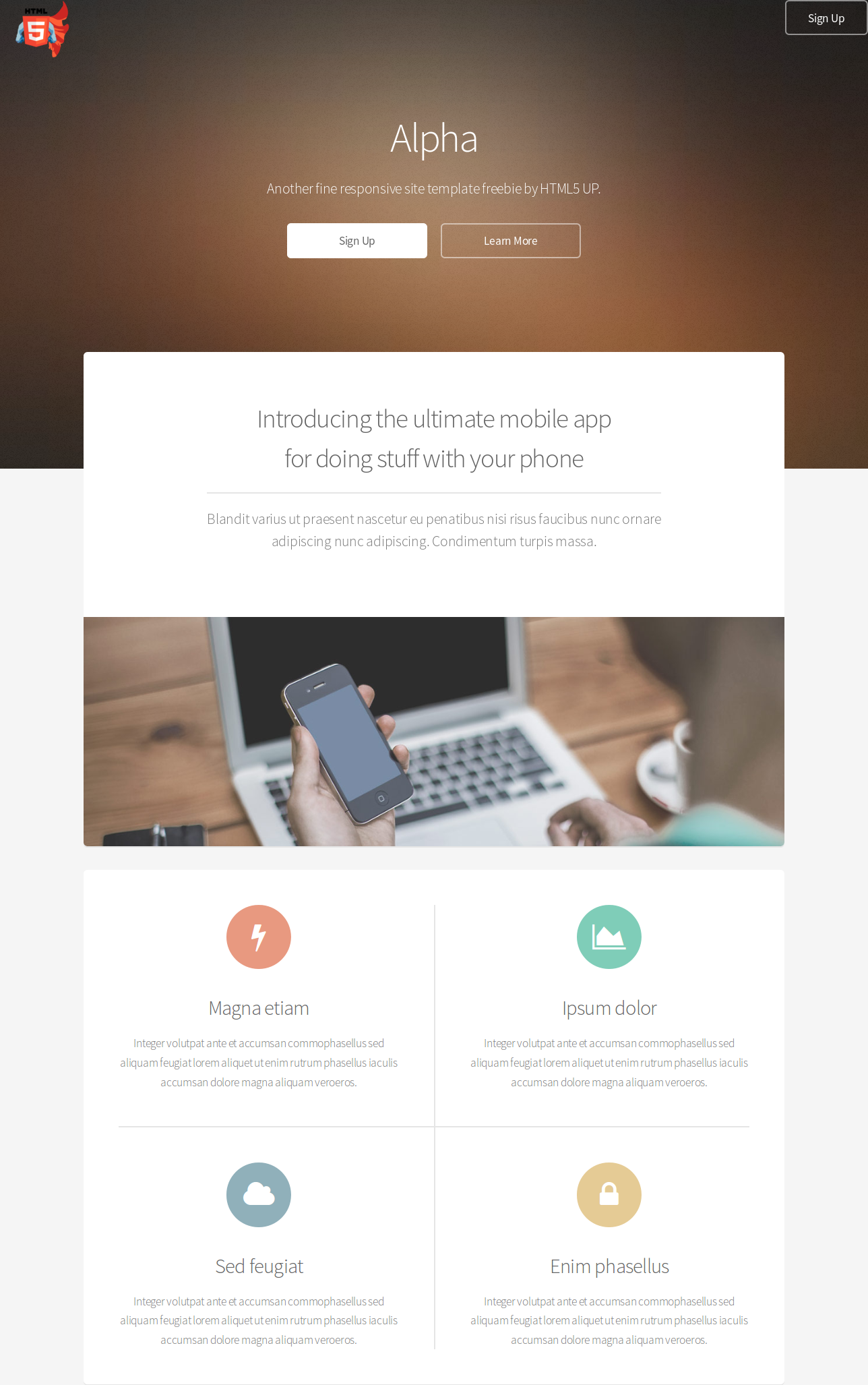 No documentation available
Demo to see how the theme looks in a sample Drupal site
Apply theme
It is a simple html5 based theme with a clean and neat user interface. This theme is responsive and is grid based.
This theme will allow you to quickly develop a single page website. The theme by default comes along with demo content which will help the theme developers to better understand the structure of the theme. The demo content can be disabled from the theme configuration.
Features
Responsive, grid based theme
Uses HTML 5 structural markup
Comes along with demo content to better understand the structure
Ideal for single page website
Clean and simplified code and file structure
Facebook, Twitter and other Social Icon
A total of 9 block regions
Uses font awesome icons
Examples of sites using this theme
IE Support
Please note that this theme has not been tested on IE yet. If you're running this on IE and having issues, let us know.