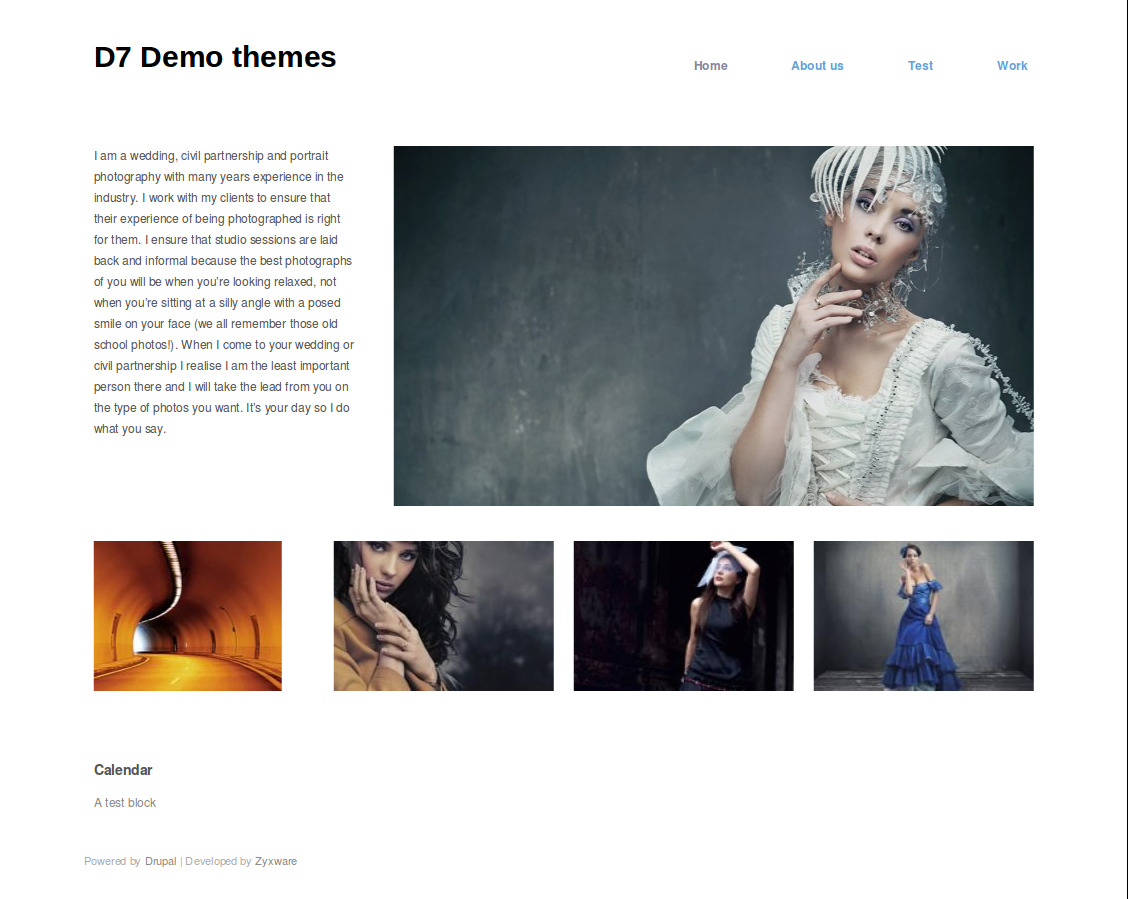 Demo to see how the theme looks in a sample Drupal site
Apply theme
Hatch theme is a simple and minimal portfolio theme for photographers, illustrators, designers, or photobloggers. Hatch is a wordpress theme created by Griden. The drupal port was developed by Zyxware Technologies.
This theme is based on the 960 Grid System.
The theme has been tested in Firefox 14.0, Google Chrome 21.0, Chromium 18.0 (all in Ubuntu). The theme is fully XHTML and CSS compliant. Let us know the compatibilities in other browsers and we can update the list here.
2.x Branch based on bootstrap 3
Released the 2.x branch based on Bootstrap 3. The theme is now responsive. Please test and report bugs.
Theme Demo
You can see more information about the theme at the theme home page. You can also see a demo of the theme.
Notes
This theme make use of default image styles medium and large for teaser image and node view of images.
Installation Instructions
To use this theme you must first download and enable the NineSixty (960) Theme.
Features
Automatic thumbnail view for article node teasers in front page
Next and Previous nodes link block in article node view
Regions:
Page top
Header
Search Box
Content
Footer
Page bottom
Featured
Text widget
Tags
Calendar
Contact Sidebar