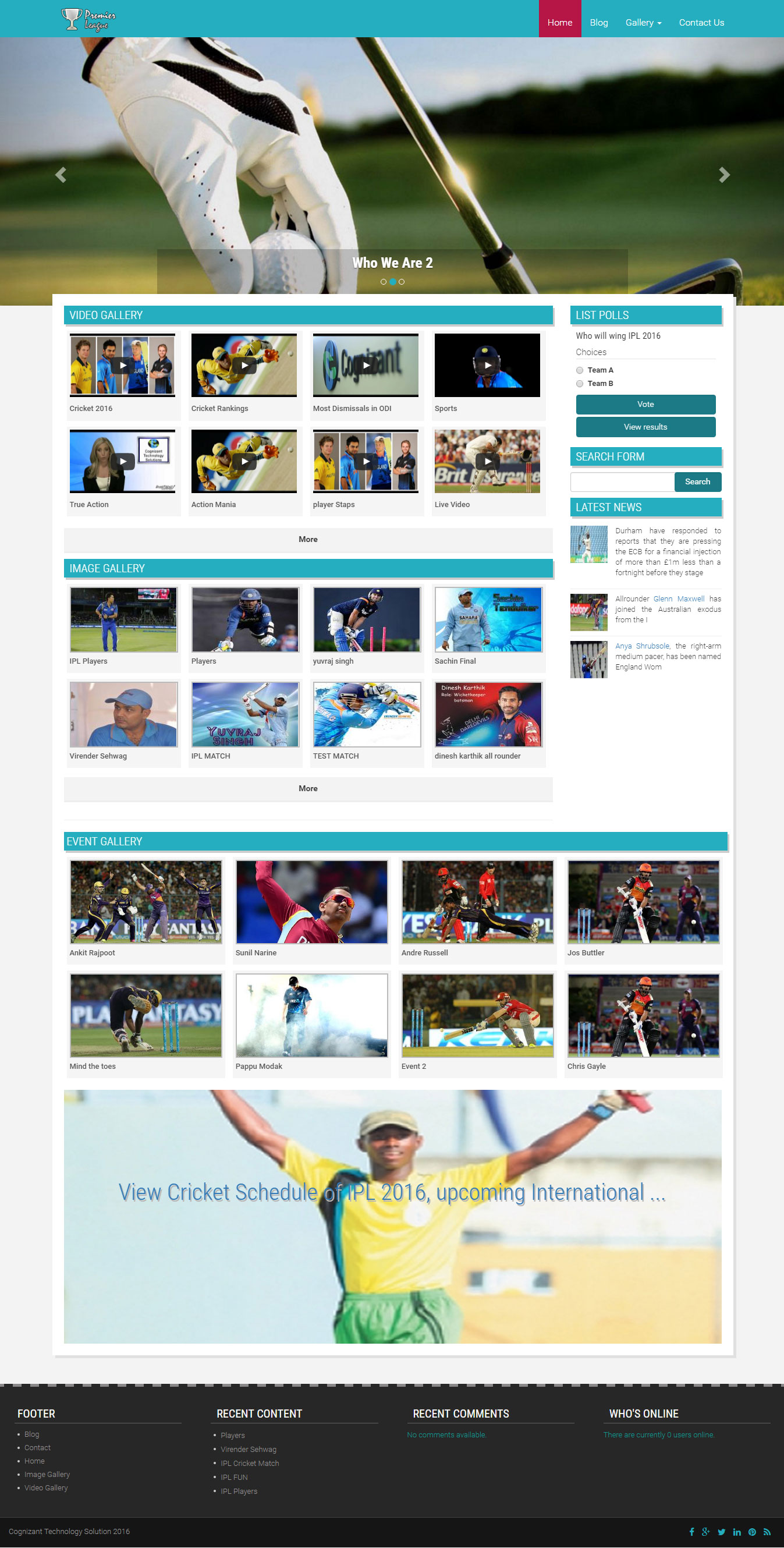 No documentation available
Demo to see how the theme looks in a sample Drupal site
Apply theme
Premier League is a Drupal 8 theme for sports related websites. It is very light weight drupal theme with slider functionality for drupal 8.
It has many new features to achieve the functionality. The theme is not dependent on any core theme.
Features
Implementation of Slideshow.
Color Switcher Functionality with 6 color theme.
Social media integration through theme setting.
Copyright Text configuration through theme setting.
Footer with four flexible regions.
Multi-level drop-down menus.
Follow Drupal standards.
A total of 17 regions.
Installation
Copy the whole "Premier League theme" directory to your themes folder.
Go to admin/appearance
Enable the Premier League theme.
Configure the theme as per your requirement (admin/appearance/settings/premier_league).
Drupal compatibility:
This theme is compatible with Drupal 8.x