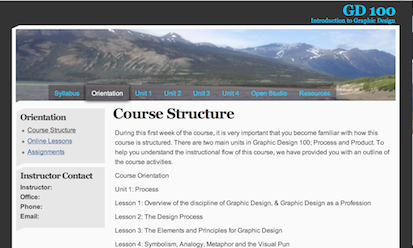 No documentation available
Demo to see how the theme looks in a sample Drupal site
Apply theme
#D7AX - I pledge to make this theme as accessible as it can be. If you find any flaws, please submit an issue. Help me fix them if you can.
Chamfer is a theme developed originally as a customizable, simple, rapid prototyping theme for online courses. It has since evolved into a theme used to present online courses at penn state as well as a number of other regular drupal sites.
Chamfer has been reworked from the ground up for 7.x! It is an HTML5, 960 grid using Omega as a base-theme. It makes use of the color module and has good support for the Tinynav.js module / library.
Features of 7.x
HTML5 / 960 responsive / adaptive theme
Simple, clean user interface
Works well with Tinynav.js
Full color module integration with many default templates
Developer support for modules to define additional color templates
Omega sub-theme
Feature's based delta-block / box placement via Context
Projects to get as part of the 7.x version
Features of 6.x
Ability to configure what blocks to display as the default style or the specialized style
Body theme property set correctly
Ability to generate new templates (at a code level) which could be contributed back to the project to be included in future versions!
Better organization of files
All fieldsets collapsed on theme settings page