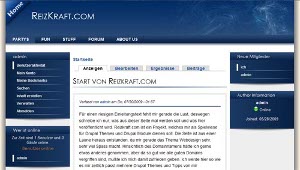 No documentation available
The theme bluefun is a drupal 6 theme created by Tom from Reizkraft.com. The theme is a tableless, blue, 1-2.-3 column, fixed width, css driven theme with the beautiful lavalamp menu. The lavalamp menu use the the primary links section(on the top) and both sidebars.
A demo site is available at http://www.reizkraft.com .
You can change the speed from the links in the bottom of the scripts.js file. The logo is the "Home" Button in the left top corner.
Have fun!