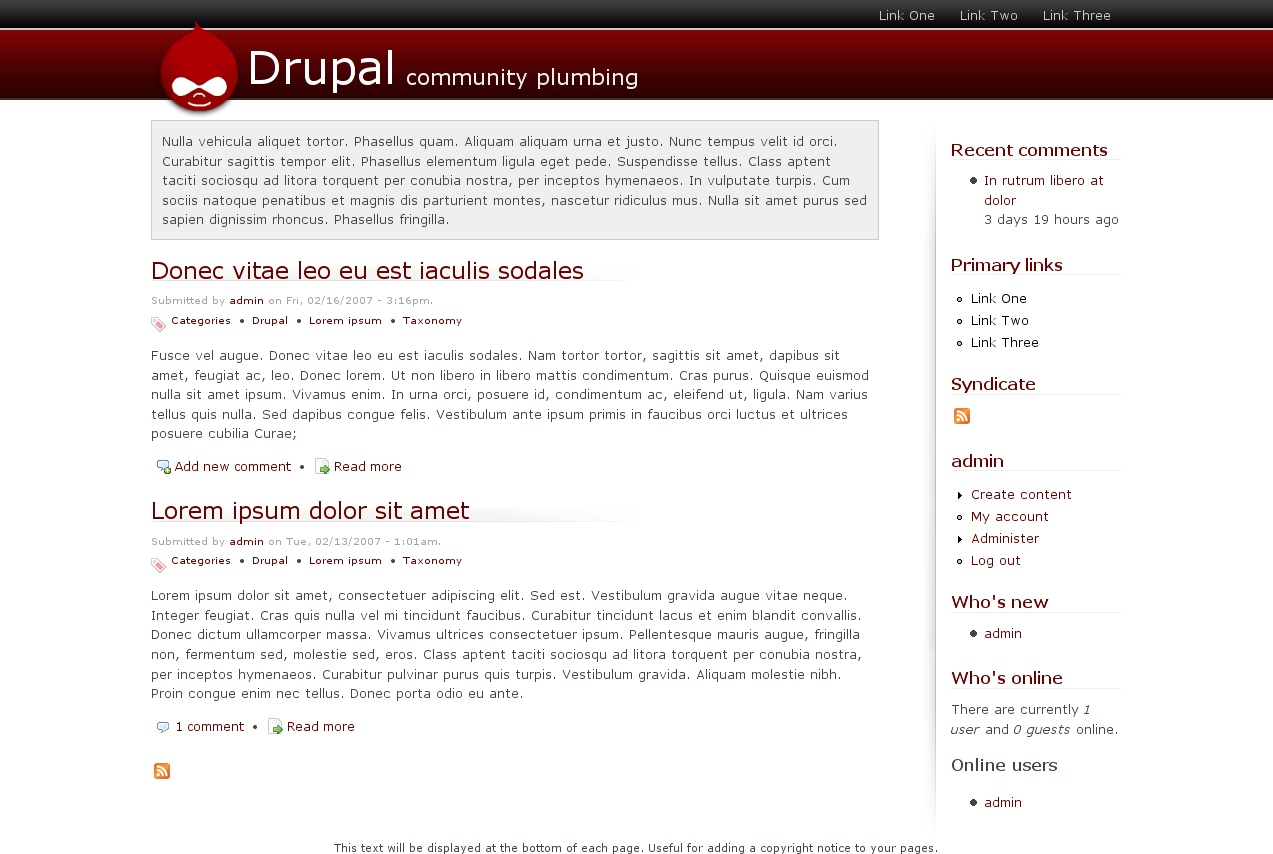 No documentation available
What is red and black and white all over?
Barron is!
Includes the 2 sub-themes:
"Barroness" which has the sidebar located on the left.
"BarronRTL" which adds Right to Left Language support.
Note About the Silk Icons Set
The Silk icons set used for this theme has been removed from the Drupal repository. The icons are not licensed under the GNU General Public License (GPL) and violated Drupal Git policy.
The icons that this theme uses are from the FamFamFam Silk Icons set, by Mark James, licensed under a Creative Commons Attribution 2.5 License. You can download the Silk icons pack from the author's website free of charge.
RTL Icons
Download the RTL Icon available for Barron RTL sub-theme.
Special thanks to Avior for the RTL theme code!